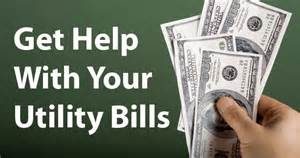 Resources for Independent Living TRUE/PAGE and NJSHARES energy Assistance Program. We serve people with disabilities who are over the LIHEAP income. Please download the below application, gather the necessary documents and contact our office for an appointment.
true-page-application-2016-2017 - TRUE/PAGE  Application
energy-bill-assistance-intake-form-req-docs - NJSHARES Intake Form
nj-shares-required-documents - NJSHARES Required Documents
zero-income-affirmation - Zero Income Affidavit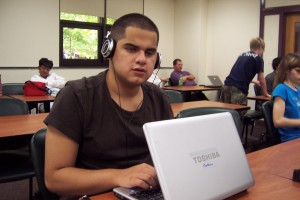 Underwritten by the New Jersey Department of Vocational Rehabilitation Resources for Independent Living (RIL) offer a Self-Advocacy Program to any interested schools in Burlington County. It is designed to prepare students and young adults with disabilities aged 14-21 for their transition from the school setting to adult life. Through activities and discussions focused on self-awareness, self-advocacy, knowledge of disabilities, leadership development, employment skills, goal setting, and future planning, RIL's transition specialist can assist in 
developing students that are more cognizant of their responsibilities in their transition process.
This free service is available to groups of students or individuals in your school.
A Youth Transition Specialist, comes to the school to run these activities during a class period or in about 45-60 minute sessions. The program can function on an ongoing basis or in a delineated six week module.
Contact the Youth Transition Department for more details
Nursing Facility Transition Services

There are Options! Right now there are thousands of people, under the age of 65 with disabilities or long-term illnesses living in Nursing Facilities, and are unaware of the CHOICES available to them.
For many of these men and women, a more independent life IS possible, when the proper services and resources are utilized. The goal of the Nursing Facility Transition (NFT) program is to ensure that people with disabilities are aware of their OPTIONS.
To Get More Info About The Nursing Facility Transition Program,Call: Toll Free: 1-800-530-1466   TTY: 609-747-1875   Fax: 609-747-1870or Write to: NJACIL P.O. Box 1206 Burlington, NJ 08016 or visit NURSINGFACILITYTRANSITION.ORG
Independent Living (IL) Skills Training
To assist youth and adults with disabilities in developing the skills needed to live independently. Some of the skill areas include, but are not limited to:
household management (cooking, cleaning, laundry)
financial management(personal finance)
job skills (resume creation, interviewing, basic computer training)
and advocacy
With these training programs, we empower the consumer and increase their independence.

The purpose of the Traumatic Brain Injury (TBI) Fund is to allow New Jersey residents who have survived an acquired brain injuryto obtain the services and supports they need to live in the community. The Fund pays for supports and services that foster independence and maximize quality of life. Individuals may be eligible for up to $15,000 per year in supports and services, with a lifetime cap of $100,000.  more details
Effective January 1, 2009, the Department of Health and Senior Services (DHSS) received approval from the U.S. Centers for Medicare and Medicaid Services to consolidate three Medicaid-supported home and community-based service programs currently operated by DHSS into a single program known as Global Options (GO) for Long Term Care.

Moorestown Ecumenical Neighborhood Development (MEND) is dedicated to providing decent, safe, affordable housing to low and moderate-income families, senior citizens and disabled individuals.  MEND develops, builds and manages rental apartments and single family homes in Burlington County, New Jersey.  more details
Project Freedom is a non-profit organization that develops and operates barrier-free housing to enable individuals with disabilities to live independently. Supportive services such as recreation, training and advocacy are provided. more details